What our members say
"Having had the privilege of speaking at two of The Business Network events I only need one word to describe how they are organised, promoted and staged - BRILLIANT!"
Michael Heppell, Michael Heppell Ltd
"It is personal touches like this which set the Network aside from other business networks and which make it a constant pleasure to attend."
Stephen Singer, Infralogics Limited
"Thanks again for enabling an atmosphere where it is so easy to meet the right sort of people and do business."
Carole Fossey, be Resources
"Joining the Business Network South Herts has been a revelation to me as my previous experiences of other Networking Groups was a real turn off.The Business Network format has a working lunch feel to it that allows even the least experienced networker to shine ... and enjoy"
Brian Light, Pharoscoach
"I just wanted to personally thank you for the extremely professional service that you deliver at your Business Network lunches. I have tried many of these breakfast and lunch meetings and have found yours to be the best by far. The people attending are senior decision makers like myself and you even take the time to meet up with all members to ascertain their business requirements so that you are able to arrange personal introductions outside of your network lunches. I would have no hesitation recommending your services to anyone I know."
Laurence Saffer, Lsi Independent Utility Brokers Ltd
"I've tried a number of different networking groups (the usual suspects) and none of them were for me...too pressurised and regimented, and the early morning starts were a problem because of the school run.The Business Network is different. Sharon does an excellent job of creating a friendly environment, and I've made some great contacts. More importantly, after just the first couple of meetings I've already secured enough new business to more than cover my membership costs for the year...with hopefully more in the pipeline."
Steve Braden, Braden Threadgold Design Agency
"Lovely lunch â the fish was delightful â and a good table group with that BNSH magic ingredient; a table of people seemingly with nothing in common that, within 10 minutes were bouncing ideas and suggestions with each other about possible leads, marketing ideas etc."
Judie Caunce, Events Plus Ltd
"Thanks for the events yesterday. I was impressed with the quality of the seminar, the calibre of the attendees and your organisation of the whole thing"
Andrew James, OnHand Counsel Ltd
"I just wanted to say many thanks for today, I have been to many networking groups in my various roles and none have really had the 'business focus' and structured approach that I felt you had implemented at your event."
Nicole Sadd, Oaklands College
"What a fantastic, well-organised and professional event."
Jonathan Shelley, Shelley Capital Management
"Sharon's passion and approach to encouraging business relationships of value between senior decision makers is unrivalled.The professional hospitality by Sharon at The Business Network South Herts makes business networking easy and the seminars always add value.Following her tips and reminders to build relationships on the principle of "know, like and trust", it wasn't long before I started finding ways of assisting businesses and likewise new opportunities.Glad to be a member and thanks for the reminders of how business should truly be done."
Akin Ladapo, 24Seven Group
""
Penny Sophocleous, Corporate Alchemy
"Sharon runs a thoroughly professional outfit at The Business Network - but I don't mean professional as in stuffy, austere and pressured. Rather, it has been from the first an extremely welcoming environment where everyone's knowledge and expertise is respected and the emphasis is on quality relationships. As the meetings occur regularly (accompanied by some fine food and in some beautiful locations) we get to, in Sharon's words "know, like and trust" each other - surely a prerequisite for any sort of friendship or business relationship to blossom. I particularly like the way Sharon manages to make everyone feel included - always with half an eye on the room to make sure of this. If Carlsberg did hostesses......It's lovely to talk business in such a convivial environment and we have already formed some valuable connections which will drive our business forward - almost all of these would not have occurred in the normal course of events so it's a definite win-win situation. Follow-up from Sharon is also excellent - it's clear she takes great pride in the service she provides. Thank you."
David Griffiths, FionaVitality
"I recently took the opportunity to run a seminar at The Business Network South Herts where I am a member. I wanted to say a very big thank you to Sharon for her support before, during and after the event!Sharon, the way you promote the seminar and follow up afterwards is extremely professional making it completely relevant to business owners. From a clear template on how to show what the seminar is about, to promotional ezines and also genuine encouragement to do it!I would highly recommend for anyone to run a seminar and was delighted with the feedback!"
Caroline Deutsch, Select Appointments
"I'm so pleased Sharon approached me to go along to the Business Network South Herts. I've met and done business with many excellent contacts and had so much fun too. Working independently as I do it's really lovely to meet up with like minded people once a month over a very civilised lunch at a variety of excellent locations. Sharon is highly organised and completely committed to driving my business forward. Thanks Sharon :)"
Jo Hailey, Striking Places
"Sharon runs The Business Network South Herts with aplomb. Organising a group so geographically and industrially diverse must be a big challenge, but the results of so much dedication behind the scenes are monthly networking lunches which run like clockwork and a laid-back and informal atmosphere ideal for relationship building; and Sharon takes the time to get to know members' businesses and proactively to identify additional opportunities for all."
Robin Haynes, Currency Index
"Having run my own network club in Poole, I appreciate the hard work and effort that goes into running a monthly networking lunch. However, Sharon's dedication, organisational and hosting skills really make attending her monthly Business Network lunches a pleasure. Her professional approach ensures a great mix of decision makers, carefully considered table plans and interesting seminars and each lunch has a relaxed atmosphere. I can't recommend Sharon and Business Network South Herts enough if you are looking to network with like-minded professionals and 'do business'."
Hayley Grigor, Gain Momentum
"Finding a networking organisation that meets all the objectives can be difficult. Many are glorified excuses for a social get together, or they are frequented by people who are not decision makers in their organisation. Running a successful networking group is no easy task, it takes meticulous planning, fabulous organisation skills, the patience of a saint and a leader/organiser with a great personality and the capacity to bring the right people together. I am happy to say that Sharon manages to accomplish all of these things, rarely have I visited such a well-run, useful, entertaining and beneficial networking group as Business Network South Herts. I was made to feel welcome, was impressed at how efficiently the meeting was conducted and it was clear that attention to detail comes naturally to Sharon. If you want to network with business owners/decision makers, meet interesting people, and have the opportunity to promote your business then Business Network South Herts is for you."
Sue Benoke, LMI
"Your event was one of the best I've ever attended"
Sam Kent, Boutique Abodes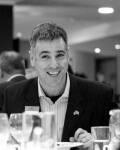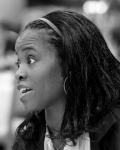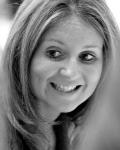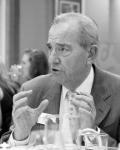 Come and join us at
OUR NEXT EVENT
Wednesday 17th January
Aldwickbury Park Golf Club
What members and guests say
"Joining the Business Network South Herts has been a revelation to me as my previous experiences of other Networking Groups was a real turn off.The Business Network format has a working lunch feel to it that allows even the least experienced networker to shine ... and enjoy"
Brian Light
Pharoscoach
"Thanks again for enabling an atmosphere where it is so easy to meet the right sort of people and do business."
Carole Fossey
be Resources