Our next South Herts event
Please come and join us. We would be delighted to welcome you.
To help you plan your day here are the timings of the event:
10.00 am - Registration for optional free seminar
10.30 am - Seminar starts
11.45 am - Registration for lunch
12.30 pm - Sit down for lunch
2.00 pm - Close
Wednesday 7th February
Moor Park Golf Club, Rickmansworth- Rickmansworth
Seminar
Time - 10.00 am Registration and Refreshments for a 10.30 am Start
Presenter - Charlie Ryan - CMR Recruitment
Topic - Understand yourself & other people: DISC profiling in everyday business
Find out how to get the most from your relationship with others; your clients, your suppliers, your partners, your employees. Take this moment to understand that although the differences in others annoy us in our day to day relationships, once those differences are appreciated we achieve success every day.

Understand why you may hold onto that high maintenance client for too long, or perhaps why you let them go too early? Why type of person are you? The one who tries to please and make things come good? Or do you need to win? And is that the same thing?

Come and find out how to understand people and see the difference it can make to you and your bottom line.
Cost
Members - £42.95 - Book Here
Non Members - £42.95 - Book Here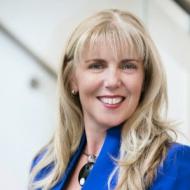 Come and join us at
OUR NEXT EVENT
Wednesday 7th February
Moor Park Golf Club, Rickmansworth
What members and guests say
"Sharon's passion and approach to encouraging business relationships of value between senior decision makers is unrivalled.The professional hospitality by Sharon at The Business Network South Herts makes business networking easy and the seminars always add value.Following her tips and reminders to build relationships on the principle of "know, like and trust", it wasn't long before I started finding ways of assisting businesses and likewise new opportunities.Glad to be a member and thanks for the reminders of how business should truly be done."
Akin Ladapo
24Seven Group
"I'm so pleased Sharon approached me to go along to the Business Network South Herts. I've met and done business with many excellent contacts and had so much fun too. Working independently as I do it's really lovely to meet up with like minded people once a month over a very civilised lunch at a variety of excellent locations. Sharon is highly organised and completely committed to driving my business forward. Thanks Sharon :)"
Jo Hailey
Striking Places